Certified Transformation Life Coach Of MajestiX Academy
Want to transform your life?
Hi, I'm Linda
You know how people who have suffered emotional trauma because of a devastating loss or relationship are left feeling insecure and alone?You know how people tend to give their power to circumstances, insecurities and other people's judgement?
Well, I help them take their power back by building a winning mindset and unshakable confidence to create a positive future and life of prosperity.
I have been fortunate enough to be into personal development since 2012 and I am certified in over 20 different aspects of personal development. I'm not saying this to brag, I'm saying this to show you that I'm willing to invest in personal development and that is why I know investing in yourself is the best investment you can make.
Learn more about How we will work together.
---
---
Free eBooks and eCourses
I have a massive variety of free eBooks and eCourses available for you, to choose what you would like to grow in today, click the button below to see what is available for free right now:
---
Certified Transformation Life Coach Certification Badges
Some people feel that they don't care whether you're a certified coach or not, but I feel that knowing your life coach has the knowledge, programs and certification behind them gives you so much more confidence that they know what they're doing.
Would you let a doctor or psychiatrist work with you that is not certified?
Then why let someone work with your mind that don't know what they're doing?
I've done the following certifications through Transformation Academy (all except Reiki Master)
---
---
Other Certifications related to Life Coaching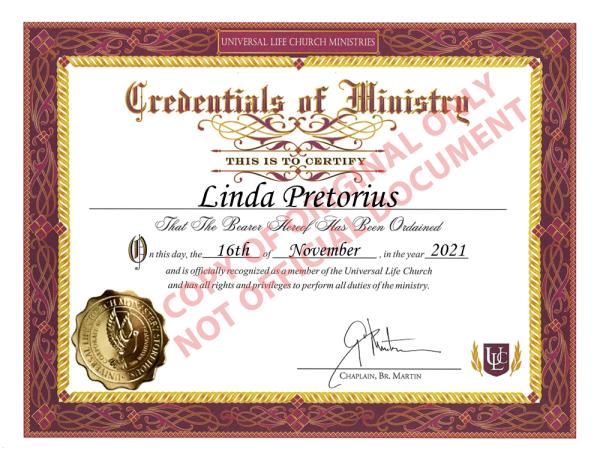 Reviews:
Book a Free Call
I don't work with everybody because sadly, not everybody is coachable. But to learn whether we'll work great together, you can book a FREE Breakthrough to Freedom Session (worth $97) through Calendly. The call will be only you and me talking one-to-one over Zoom.
After you booked the call, you'll receive all the details necessary to go on the call.
---
Develop Self-Mastery
Develop self-mastery by reprogramming limiting beliefs, developing a growth mindset so that you can know without a doubt that nothing can stand in your way again of creating the life you want.
Also, get absolutely clear about what you really want and who you are so that you can stop living someone else's dream.
Join me on a quest for transformation that will lead you on a hero's journey to a place where you really can do what you dream of and become all the you're meant to be.
Let me help you take your power back.
Facebook Group
Join my Private Facebook Group where I share quotes, free stuff and fun stuff with you.
Emotional Intelligence
People with higher Emotional Intelligence (EQ) have:
Higher levels of performance,
Higher levels of productivity,
And higher Problem Solving skills.
The best news is, your Emotional Intelligence can be developed.
I'll help you better understand the case of your own emotions so that you can shift your own emotional state.
My program will help you catch negative emotions early and avoid triggers in order to prevent escalating.
How we will work together
It will be an honor to be working with you as your life coach and I look forward to our coaching relationship.
This is a co-creative relationship. I see us as equals and I encourage you to do the same. I am not a therapist, counselor or consultant. I am a certified, trained life coach using practiced communication and listening skills to support you as a detached thinking partner. Together we create more power for you to effect meaningful change and take dynamic actions towards your forward movement.
Please understand, that if you're seeking to change something about yourself, it takes time. Most of my clients feel a positive shift as soon as the very first session. Unfortunately, that typically doesn't last as many of the thought and behavior patterns we develop are from as far back as childhood and are deeply rooted. Much like the time it might take to create a new path in a thickly wooded forest, the same is true for building new neural pathways in our brain. We will be working on new ways of reacting, responding and perceiving your life.
So, like the pushed aside branches that snap right back into place the first several times of forging a new path, you will likely revert back to old ways of being and experiencing in the beginning. At the same time, you'll begin to become aware of the elevated choices and options available to you in each moment and over time, it's amazing to see how your life and relationships begin to elevate and evolve.
If you're serious about change, decide to make a commitment to me coaching you.
Depending on your situation, your program will be tailored according to your need.
We will work together for 12 weekly sessions over 3 months, which will consist of:
12 x approx. 1 hour lessons
12 x 1-on-1 calls
Worksheets and homework to complete
Support in the Facebook Group
Support over Messenger/email
Program tailored specifically to your needs
Your role:
😎Make our coaching sessions a priority. You have chosen to invest in yourself. Please take time before each session to complete the video/audio lesson as well as the worksheet provided through email.
😎The most crucial part is for you to have an idea of what you'd like to take away from the session. Coaching is strongly based on the client's agenda.
😎Please arrive on time to every session. See Schedule Changes for more info about re-scheduling sessions.
😎Come to our session centered and open-minded. Be willing to change your beliefs and patterns if they do not serve you anymore.
😎Go through the video/audio lessons and worksheets provided before the 1-on-1 call.
😎Give me feedback in the moment about your coaching experience – what works as well as what doesn't. Do not ever worry about hurting my feelings or fear what I might think. I am here to support you, not judge you or make decisions for you. If something I say does not resonate with you, I want to know about it.
😎You will receive worksheets and materials related to lessons done. Please remember these worksheets were provided to me as a Life Coach by Transformation Academy. You are not under any circumstances allowed to share these with anybody (you can be sued) and after completing the 12 week program, you are NOT a life coach.
My Role as your Certified Transformation Life Coach:
😍Provide you with video/audio lessons each week for you to complete before our 1-on-1 call.
😍I will listen closely to you, respond to what I hear and ask questions. If I hear something in your voice or body language that sparks an intuitive idea, thought or image, I'm likely to share it and ask you questions about it. Often it is these small nuances that create the bigger shifts for clients. Remember, if it doesn't resonate, tell me. I'm not attached to being right.
😍At the end of the session, if you do not mention what actions you are ready to take, I will make a coach request. I ask clients to stretch themselves, deepen the work done in the sessions by either journaling at home, taking a defined action, resolving relationships or tackling things that feel incomplete. You are free to negotiate, accept or decline. Most of the work will be in regards to self-awareness and powerful choice.
😍You will be treated with absolute dignity, confidentiality and respect as a free and equal individual.
😍Dispose of any records, including electronic files and communications, created during our coaching engagement in a manner that promotes confidentiality, security and privacy and complies with applicable laws and agreements.
😍Obtain written permission from you before releasing your name in references or testimonials.
😍As a professional coach, I am required to report to the authorities should you disclose or display intent to harm yourself or others.
Extra Time
🕝Between sessions, if you have questions, a brief update, or want to bounce some ideas around, please contact me by email. Please keep these contracts succinct. If it seems like it will be better served as session material, I'll suggest that.
Fees
💵I accept payments made through PayPal. Choose your plan and click on the Get Started or Buy Now button. All prices are in USD (United States Dollar).
Schedule changes
🕐Please give our session high priority and arrange your schedule to honor our agreed upon time. If you must reschedule, I ask you to give me 24 hours notice or as soon as you are able. I will not reschedule no-shows. Because I am holding an appointment for you and will be unable to fit another client in with less than 24 hours notice, a $50 session fee will be charged for sessions cancelled at the last minute. Emergencies are an exception.
Coaching Categories:
I am certified to provide coaching under the following categories-
NLP Practitioner
Holistic Life Coach
CBT Life Coach
Confidence Coach
Emotional Intelligence Coach
Goal Success Coach
Happiness Coach
Life Purpose Coach
Mindfulness Coach
REBT Coach
Transformation Coach
Forgiveness Coach
Life Story Coach
Life Purpose Quest Workshop Facilitator
Free Assessments
You can do any of the free online assessments below for yourself.
You will fill in your email address because of the sensitive nature of these assessments you are emailed your results. (The Emotional Intelligence Assessment is a form that is emailed to you to fill in by yourself)
Emotional Intelligence Assessment
Free 4 Day Workshop/eCourse
Sign up for the Free 4 Day Workshop/eCourse. With each eCourse you receive a report, worksheet and checklist.
If you want to join more than one eCourse, you're welcome to do so, but you have to sign up for each on seperately.
Click on the links below to learn more:
Cultivating A Success Mindset For A More Satisfying Life
Change Your Mindset To Reduce Stress Anxiety And Uncertainty
More Positive Mindset For A More Successful And Happy Life
Become A Published Author in 30 Days Or Less
Looking for a Certified Transformation Life Coach?
So, if you're tired of living in stress, fear and anxiety let me help you take your power back. I am your Certified Transformation Life Coach, contact me today.
Looking for Group Coaching?
Join Linda's Flow Club where we meet 4 weeks in a month over Zoom.
Click here to learn more about Linda's Flow Club.
Want to learn more about FlowCode before you join my Flow Club? Here is a webinar on Becoming A Flow Personality.
Know someone who will benefit from having a Certified Transformation Life Coach?
Feel free to share this website with your friends that you know will benefit from having a certified transformation life coach to help them take their power back.
I look forward to hearing from you
Blessings in abundance